By Edouard Aldahdah
Posted on July 7th, 2008 in Arabia, General, Yemen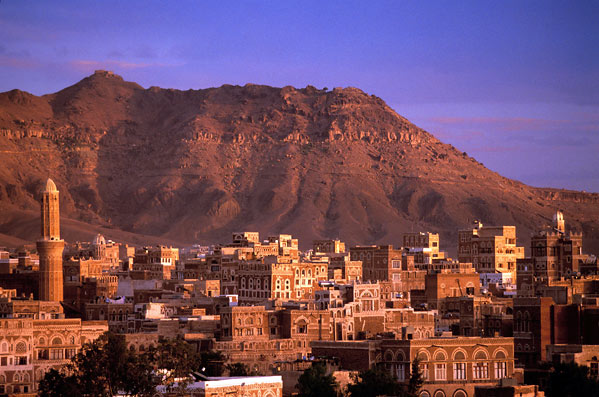 I visited Yemen for the time in 2002 – for work. I was a panelist in a conference that brought together government officials, academics, representative of the private sector, and traditional leaders. Among the latter, I recall seeing a man surrounded by a large retinue of armed bodyguards and followers. People stepped aside when he passed by, and everyone seemed to treat him with much awe and respect. I was told his name was Naji ibn Abd al-Aziz al-Shayif, and that he was the Supreme Shaykh (tribal leader) of Bakil. Bakil is one of the two largest Yemeni tribes, with several million members (the other tribe being Hashed, to which the President of the Republic of Yemen, H.E. Ali Abdallah al-Saleh, belongs).
Later in the evening, I asked whether there still were Arabian horses in Yemen, and was told that the same Naji al-Shayif owned about 20 to 30 of them, and that he'd recently given one of them to a Western ambassador as a gift. I was also told that the shaykh of the tribe of Juhannam, on the Red Sea coast of Yemen, owned some 40 to 50 Arabian horses too.
That was all the information I could gather on the horses of a country that is believed by many to be the cradle of Arabian horse species [Mind you, there are several alternative – and competing – theories of where that cradle was].
Last week, I stumbled on this 10 minute video of the Arab horses herd of the same Naji al-Shayif I had seen in Yemen six years ago.  The video is professionally done and puts the herd in the context of the rich cultural heritage of Yemen.  It is in the Arabic language.
The video states that the marbat (Bedouin stud) of al-Shayif was started by his father in 1965, and that the horses are from the Ma'naghi strain. It then goes on to describe the characteristics of each of the horses shown.  Still, after watching it several times, I was left with more questions than answers: if these are the original horses of the Shaykhs of the tribe of Bakil, then where were they before 1965? Why wasn't this marbat tracing to time immemorial, and why the exact date of 1965, which is relatively recent?
I need to learn more. I will get back to you on this soon, after I learn more about the family of al-Shayif. Meanwhile, enjoy the video. 
http://youtube.com/watch?v=Ffjhp5_rB7g