By Pure Man
Posted on July 28th, 2009 in General
Arabian horses do not come in one type or form; rather they are of many, many types; unfortunately, in this day and age, one type has come to dominate and has spead everywhere; it is the type associated with the dished profile, so popular in show contests.
According to a number of oral stories from old Bedouin men, dished or concave profiles were considered a physical defect, and horses with such profiles were not sought after. It was considered that such horses could not keep up with other war horses, because the slope or angle of the "dish" would somehow affect the horse's capacity to exhale large quantities of air while running.  
The two photos below show two separate types of heads largely found among Bedouin horses of yesterday and today. The first one is a picture of Mershid (Hamrah x Dahurah), a Kuhaylat al-Ajuz mare in the USA. Mershid's head is very reminiscent of desert breds in Saudi Arabia today. The second one represents the stallion Ribal (Berk x Rijma), who looks like another type of Bedouin horses to be found in Arabia.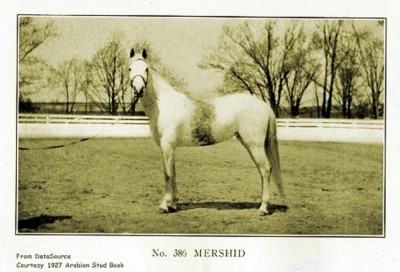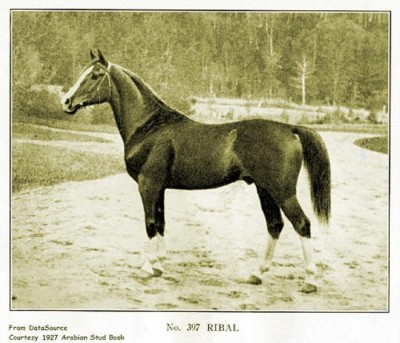 *Written by Pure Man and Translated by Edouard