By Joe Achcar
Posted on November 22nd, 2008 in General
The three mares Rabda Khuszaiba, Hadba Inzihi, and Szeikha were bought by Zientarski and Raswan in the same mission as the stallions Kuhailain Haifi, Kuhailan Zaid, Kuhailan Kruszan and Kuhailan Afas. The photos of these 3 mares are taken from Britta Fahlgren's "
The Arabian Horses Families of Poland
".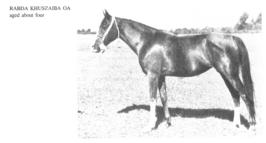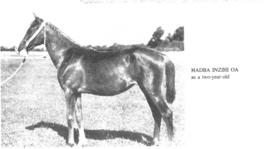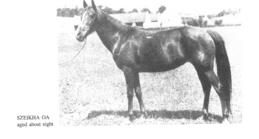 All three mares were bred by and bought from the large Muntafiq Bedouin tribe. Rabda Khuszaiba (by a Kuhailan Krush x Rabda Khuszaiba) had a small breeding record, and  all her progeny seems to have been lost during World War II.
Hadba Inzihi (by a Kuhailan Krush x Hadba Inzihi) was also lost during the war with nothing left from her (neither Asil or non-Asil). 
Szeikha (by a Dahman Shehwan x Kuhailat Adjouz) produced three mares by Kuhailan Kruszan OA. Only one mare, Udzda, left some non-asil progeny: that was the asil
 mare  
Ferha
by Kuhailan Abu Arkub (himself by Kuhailan Zaid db).