By Edouard Aldahdah
Posted on January 14th, 2010 in General
[Republishing this piece, which was already published here last July – Edouard]
The mare El Samraa is certainly one of the least documented horses in Egytian Arabian horse breeding. To me, that's a big problem. Heck, it should be a big problem for every researcher and breeder with an interest in these horses. Given El Samraa's contribution to mainsteam Egpytian breeding (she is the grand-dam of Sameh, and the great-great-grand dam of Al Metrabbi, among countless other descendents), it is even surprising that researchers have not spent more time investigating her.
Below is what we know of El Samraa: her color (grey); her date of birth (1924); the year she was acquired by the King of Egypt (1931); the name – only the name – of the man she was purchased from (Shaykh Omar Abdel Hafiz); her registration number in the Inshass (the King's private stud farm) Original Herd Book: (#13); the name of the man she was later sold to (Mostafa Bey Khalifah); and the year she was sold to this man (1941). In short: three dates; two names of people, none of which appears to have been her breeder; and a color. That's it.
Most of you will have to agree with me that such factual information as date of birth and name of previous owner has no bearing on one's ability to assess the purity and authenticity (asalah, or asil status) of this mare. Now, that's what we don't know about El Samraa:
1) her strain; no strain is listed in the Inshass Original Herd Book; later, the Egyptian Agricultural Organization listed her strain as Saqlawi on some occasions, and as Kuhaylan on others; this confusion makes things worse that if she had no recorded strain at all.
2) whether she was desert-bred or not;
3) the name of the person who bred her; all we know is that when she was seven years old, she was owned by one Shaykh Omar Abdel Hafiz who sold her to King Fouad;
4) her marbat, that is, the name of the family of horses she belongs to;
5) where she was bred;
Here too, any unbiased reader will have to concede that what we don't know about El Samraa is exactly the kind of information one would need to know to assess the purity and authenticity (asalah, asil status) of the mare. For example, if someone tells me that a given mare's strain is Kuhaylan; that she is desert-bred; that she was bred by Ibn Khalifah; that her marbat is Jallabiyah; and that she was bred in Bahrain, I will be able to tell you: she is asil; If, on the other hand, you tell me that you don't know the strain of this mare; you don't know if she is desert-bred or not; you don't know who bred her, and you don't know her marbat; then, at the very best, I will tell you: I cannot say if she is asil or not. The latter case is that of El Samraa.
As a matter of fact, the one and only thing that seems to have redeemed this mare in the eyes of researchers' past and present is her owbership by the King of Egypt's prestigious private stud, Inshass, which housed mostly asil horses. However, that's not enough. One needs positive evidence about the mare herself. And that's been missing for a very long time.
Wait. I almost forgot to mention one thing: the Inshass Original Herd Book lists a sire and a dam for El Samraa. The sire is recorded and "Hab El Reah" and the dam as "Bint El Sheikh". How could I have forgetten this? Shame on me.
The problem is, "Hab El Reah" and "Bint El Sheikh" are not names of horses. The phrase "She is from Hab El Reah and Bint El Sheikh"  is just an Arabic colloquial expression from the area of the Middle Euphrates Valley that translates roughly into "she is from the wind that blows, and the daughter of the Sheikh", which means that the mare is gracious, free, swift (a "Daughter of the Wind", really), and that she is as precious to her owner as the Shaykh's daughter is precious to her father. It's one of those expressions that Arabs use about their horses, and which you can see in the desert horses hujaj (certificates of authenticity), like "purer than milk" and "can be mated in the darkest night", etc.
Whoever turned the expression "the mare [El Samraa] is from Hab El Reah and Bint El Sheikh" from the colloquial expression that is originally was into the names of the sire of El Samraa ("Hab El Reah") and of her dam ("Bint El Sheikh), perhaps an Egyptian clerk employed as a King Fouad's stud to keep the books, must have been ignorant of the meaning of this colloquial expression. That's not surprising, given that the expression is, as far as I know, mainly employed by the people (Bedouins and settled folks alike), of the Middle Euphrates valley, in Syria and Iraq. Next time, I will get you the original hujjah of a mare that is still alive, which mentions the expression "She is from Hab El Reah and Bint El Sheikh", and I will translate it for you. You will see for yourselves that the hujjah records the names and strains of this mare's sire and dam, and mentions the phrase too, in a diffferent part of the certificate.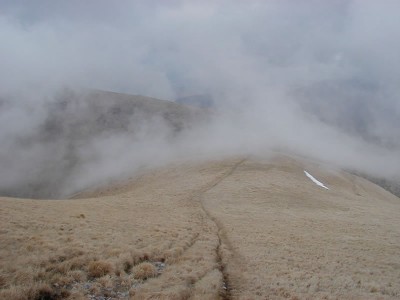 Meanwhile, and as far as El Samraa is concerned, this points to an origin in the Middle Euphrates region of Syria (the Der El Zor-Mayadin-Bu Kemal area) or Iraq (the Qaim-Hadithah-Anah-Hit) area, which is good news, since it brings El Samraa several steps closer to the desert. One can also infer from this that King Fouad's staff were given a hujjah, when purchasing the mare for him, and that the hujjah contained the phrase "She is from Hab El Reah and Bint El Sheikh". One needs to find this hujjah to further establish the credentials of El Samraa as an asil mare.