By Edouard Aldahdah
Posted on April 29th, 2008 in Algeria, Arabia, France
Look at the picture of the magnificent El Sbaa below: a French government commission led by M. Rieu de Madron purchased this Asil Ma'anaghi Sbayli stallion straight from the desert [correction: from Cairo, Egypt] in 1925. El Sbaa stood at the Stud of Pompadour, France, but he was ill suited for its humid climate, so he developed a form of asthma and died a few years later.
He left too few offspring behind, including the stallions Nemer (out of Ninon), Khartoum (out of Kioumi), the full borthers Medard and Meat (out of Medea), and the dark brown stallion Matuvu (out of Manon).  Nemer was exported to Poland, and Khartoum to Romania, where they both started famous racing lines that endure to this day (although not in Asil form).  Meat was retained for the Stud of Pompadour, where he took over from his sire, and Matuvu was sent to the stallion depot of Blois, where only a handful Arabian horse breeders used him.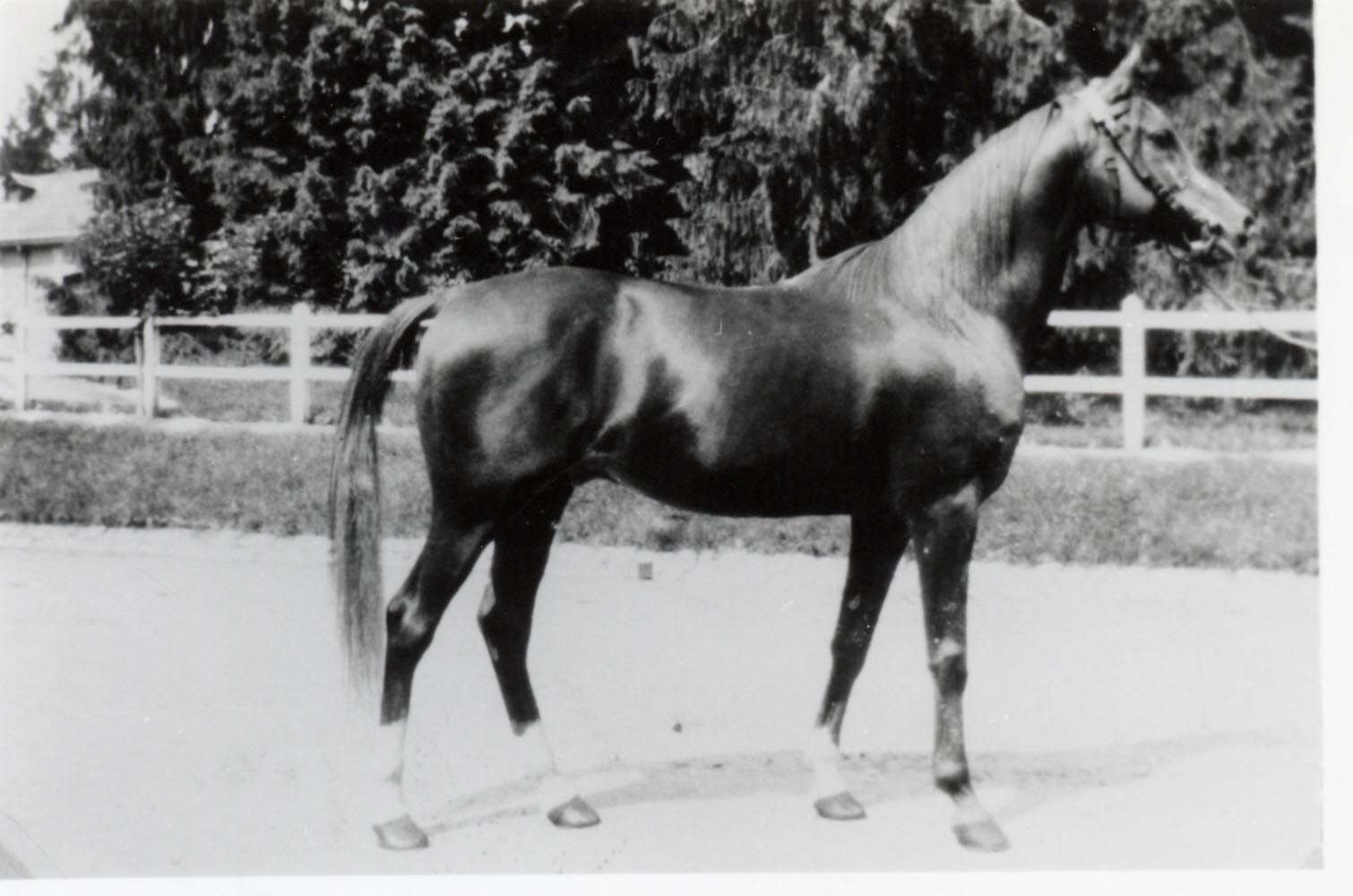 Two Asil lines to El Sbaa survived well into the 1970s: one old French dam-line at Pompadour, and another Algerian dam-line with the French breeder Robert Mauvy.
At Pompadour, the last Asil to carry a line to El Sbaa was the very typey mare Ablette (by Sumeyr out of Attique by Meat), born in 1954.  This mare, one of the best ever bred at Pompadour, was from the female line of Zenab, a grey Hamdaniyah bred by the Sba'ah Bedouin tribe and imported to France in 1880, with seven other mares, and eleven stallions. Ablette, pictured below, is reminiscent of the some of the old American-bred Asil Arabian horses of Davenport bloodlines.  Sadly, Ablette was only bred to non-Asil horses, even though Pompadour did maintain a couple of Tunisian Asil stallions at the time.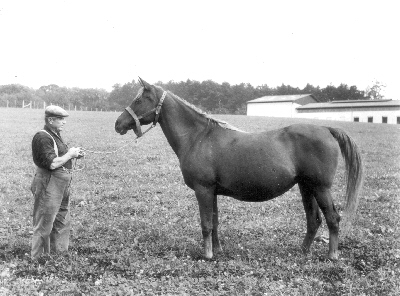 Robert Mauvy kept a small collection of some of the purest bloodlines in France in his estate in Central France. His pride was the chestnut mare Zarifa (by Matuvu out of the Algerian Asil Iaqouta), born in 1946, and her full sister Aouda El Habiba, born 1941.  They were from the female line of Cherifa, a bay Shuwaymah Sabbahiyah also bred by the Sba'ah Bedouin tribe born in 1869, and imported by the French to Algeria.  Aouda El Habiba had a few Asil offspring which did not breed on, and Zarifa had offspring whose Asil status is pending (in my opinion), and subject to further research.  More on this reseach later.