By Edouard Aldahdah
Posted on December 30th, 2016 in General
This Syrian mare bred by Basil Jadaan in 1994 was exported to France at a young age. Photo from owner Chantal Chekroun. Hijab met an untimely death, but leaves behind a son, Manjad Maram Al Baida, by Mokhtar, and a daughter Quokriya Al Shatane, both by Mokhtar, another of Basil's horses imported to France. Mokhtar if still alive would be 30 today.
She was a Saqlawiyah Jadraniyah by strain, from the breeding of Ibn Amud of the Shammar. The pedigree of the maternal grand-dam, here, is incorrect. Marwa's father was a Saqlawi Jadran and her sire's dam a Ubayyan Suhayli (branch of Ubayyan Sharrak, originally from the horses of the Sharif of Mecca.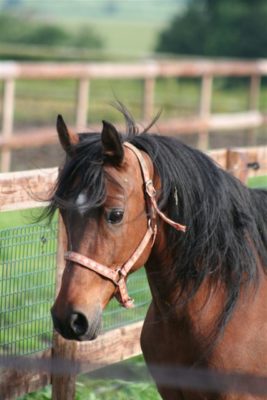 Below, her daughter Quokriya Al Shatane, by Mokhtar. Photo courtesy of breeder Chantal Chekroun.