By Edouard Aldahdah
Posted on October 20th, 2008 in General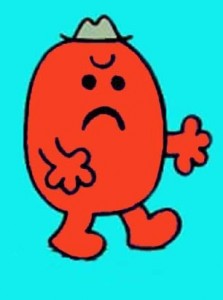 Looks like some of my last posts (here, and here) have really (like, really) angered a particular category of people: cynical French breeders who make big money out of breeding and selling "pseudo-Arabian" racehorses. They are now fully mobilized and want to launch a campaign to defend their horses by the next WAHO conference. Some even stand ready to destroy the reputation of anyone who dares pointing a accusatory finger at their horses. 
Poor them. They think they are victims of another campaign to kick their horses out of WAHO – now that they have recovered from the Manganate controversy that erupted at the 1974 WAHO conference in Sweden. 
Don't worry, cynical French breeders of "pseudo-Arabians". There is nothing to be scared of. Your livelihood will not be threatened, and your financial interests are safe. WAHO will certainly keep you in its fold.  Its circular, hopelessly tautological definition protects your horses: "A pure-bred Arabian horse is one which appears in any pure-bred Arabian Stud Book or Register listed by WAHO as acceptable".  That's bullet-proof.
My two posts – and the others to follow 🙂 – are not an attempt to throw French pseudo-Arabians out of WAHO, this low-ceiling benchmark of purity. I do actually believe these horses should stay there. They are in excellent company, with all the other non-Asil "Arabians".  The only difference is that many of these French horses have a little more – emm, a lot more – non-Arabian blood than the Skowroneks and the Fetysz of this world, the descendents of which form more than 90% of the horses recognized by WAHO as "pure-bred Arabians". A little more, a little less English Thoroughbred blood does not matter. 
What is really needed is an international registry of Asil Arabians horses that excludes these horses, and others like them, or at the very least acknowledges them for what they are — partbred Arabians. In fact, a simple database will do. There are already people and organizations working on this all over the world. Their efforts only need to be federated. 
By the way, concerned horse breeders should start paying attention to Y-chromosome DNA analysis. For instance, I would be really curious to see whether three of the French "pseudo-Arabian" sire lines from Djerba Oua, through his sons [sic?]: Gosse du Bearn, Ba-Toustem and Mad Oua share the same Y-chromosome, which they should, of course.  
An independent study would be warranted, of course. But I will not be the one calling for it, as I don't make a living out of this stuff. My day job is already keeping me pretty busy, anyway. okay, off to a meeting now. How I hate Mondays. 
* A common French expression that literally means "Don't ride your big horses" and means "No need to get angry" about something.