By Edouard Aldahdah
Posted on June 1st, 2010 in Syria
My father is here in the USA, visiting with me. We often get the chance to reminisce about the hundred or so horses he bred or owned when he was actively breeding, but also about those he was never to obtain, for one reason or another. Laila (photo below, which my father took) is one of these.
Laila was a 'Ubbayyah Sharrakiyah, bred a small 'Anazah Bedouin clan from an area in southern Syria. Somehow, her and her dam had found their way to Damascus in the early 1980s, where their new owner was breeding them to English Thoroughbred stallions to produce part-bred Arabs for the racetrack of Beirut, Lebanon. I will always remember seeing Laila's black son, al-Adham, and her brother, Nashwan, both partbreds with 50% English Thoroughbred blood, on Sunday afternoons at the Beirut racetrack (it was the early 1990s), their tail held high in the air as they raced toward the finish line, looking distinctivly prettier than all the other partbreds in lot.  In the picture below, she is pictured with a foal by the part-bred Arabian stallion al-Mustaqbal.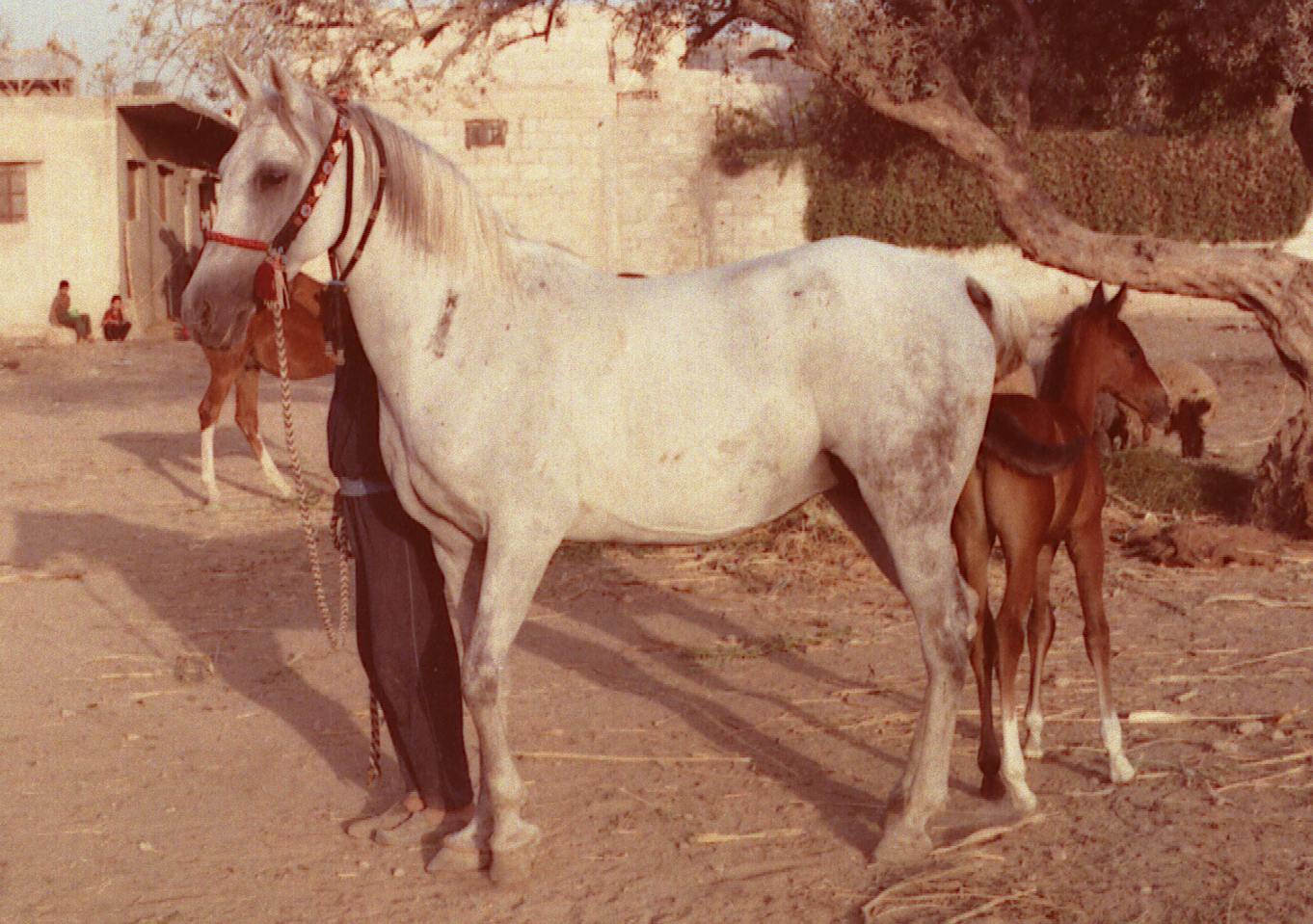 In the early 1990s, as Syria joined the World Arabian Horse Organization, Laila's owners switched to the breeding of asil Arabians, which was rapidly becoming more profitable. That was about the time when my father traveled to Damascus with the Syrian currency equivalent of 5,000 USD to Damascus to buy her. When there, he was told that she had just been bought by the Qatari consul in Syria for the Qatari ruler's stud of Al-Shaqab. Laila was to be my father's biggest regret.