By Edouard Aldahdah
Posted on March 28th, 2009 in General
I can't believe it's been more than one month I haven't blogged.
I just flew into Kuwait city, coming from Yemen, where I spent a little less than a week, for work. I had been meaning to see the registering authorities of the newly accepted Yemeni WAHO studbook, but ended up working round the clock for three days in a row, in the mountain areas of Ibb and Ta'izz. Yemen is just gorgeous. Despite being one of the poorest countries in the world, it is one of my favorite Arab countries, and I like everything about it: the people, the culture, the history, the architecture, the food, etc.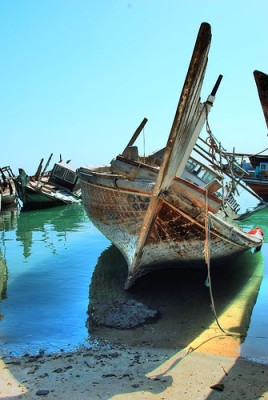 I will be in Kuwait for five more days, also for work. That's another country I have come to like over the years.. I have been fascinated by Arab seafaring history for some time now, and Kuwait was one its hotspots. If you are a sailing buff or just happen to like good travel literature, then I recommend you read "Sons of Sinbad", by Australian traveler and photograph Alan Villiers. It is an account of the author's voyage on of the last Arab sail boats along the centuries old maritime trading line from Kuwait to Zanzibar via Aden (and back). Read the book's product description on Amazon, which makes you want to read the book much better than I could ever do.