By Edouard Aldahdah
Posted on May 13th, 2009 in Iraq, Saudi, Syria
I have written a lot about the Kuhaylan Krush strain recently, more particularly on the branch of that strain that has been associated with the Dawish leaders of the Mutayr tribe. The mares Dafina (to the UK in 1926) and probably El Kahila (to Egypt in 1927) are both representatives of this branch, and so are the three Blunt imports to Sheykh Obeyd: the mares Aida, and Jauza and the stallion Krush.
Below are two modern day representatives of that famed strain. The two mares Sharidah and Ma'yufah were bred at the stud of Prince Turki Ibn Fahd Ibn Muhammad Aal Saud in Najd, Saudi Arabia, then exported to the Nujaifi stud in Mosul, Iraq.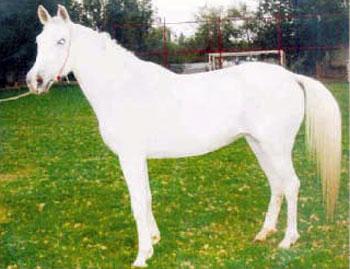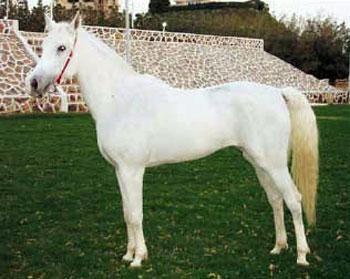 PS — I wonder what an mtDNA test would show, if samples from these two mares were compared to the Dafina and El Kahila lines, or to some of the Krush Al-Baida horses with the Shammar Bedouins in Syria. The latter are known to trace to the "white Krush" of Ammash Raja al-Dawish of Mutayr, through a mare that had gone to Ibn Rashid. Read more about the Krush of Shammar in Syria here.