By Edouard Aldahdah
Posted on November 5th, 2010 in France
This is the unbeaten racehorse Al Sakbé (Kesberoy x Morgane de Piboule by Djourman), born in 1995.
This is Akim de Ducor by Akbar (Djelfor x Fantasia by Gosse du Bearn) out of Ishra, who is by Tornado de Syrah (by Djourman), born in 2005.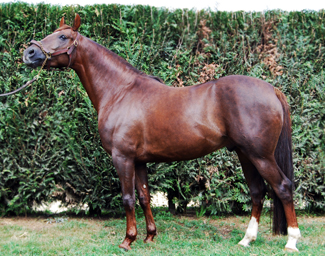 This is Elios de Carrere, 1992, by Manganate out of Nerva du Cassou by Baroud III.
All three are "Arabians", and duly recognized by WAHO. Actually, one comment: some people  just have no shame. Time for a paradigm shift.