By Edouard Aldahdah
Posted on January 31st, 2013 in Bahrain, Saudi, USA
Regina and Warren from Germany wrote the other day to give me an update about their asil Arabians which are from desert bred Saudi and Bahraini lines (no Egyptian blood) by way of the US, and from the rare and precious Dahman Shahwan strain.
Here is the 2009 Dahmah mare AAS Muharraq (AAS Theeb x AAS Ghazala by Ibn Taam-Rud), whose tail female is to *Savannah, a mare bred by Shaykh Salman Ibn Hamad al-Khalifah of Bahrain and imported from Bahrain to the United States of America in 1954 by K.M. Kelly.
Note the striking resemblance with the mare Bahraini Bint El Bahrein of Lady Anne Blunt in Sheykh Obeyd, of same strain, marbat and same provenance (the Royal Stud of Bahrain, we need to run an mtDNA test). Striking, no, even though AAS Muharraq has not one ounce of Bint El Bahrein blood!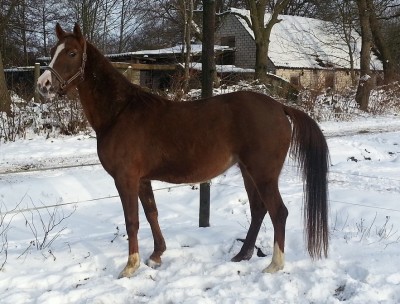 This one is Ralihadiyyah, Muharraq's brother. Note the shoulder.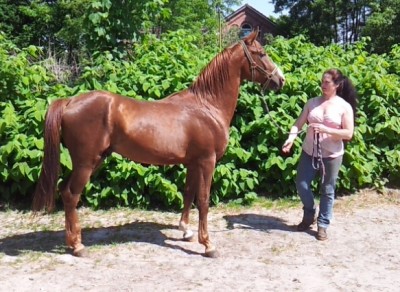 This one is his brother Gudaibiyah, Muharraq's other brother.